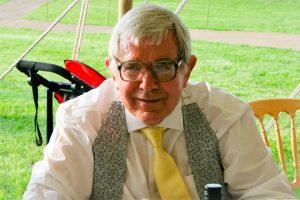 Brian Boyce, 26 June 1949 – 3 January 2019
It is with great sadness that we are announcing that Brian, founder of Winton Tennis Club, passed away on the 3rd January 2019 as a result of a stroke he suffered on the 31st December.
Brian ran Winton Tennis Club from 1991 until his retirement in 2013. He was the chief coach at the club and built up a large junior section as well as the adult club and coaching sessions. Later in the 1990s Brian affiliated the club to the LTA and started entering teams in the Dorset League.
Brian was always very welcoming to new players, and encouraging to beginners and less confident individuals. Many of us owe our love of the game to Brian's bonhomie and the support he gave us as inexperienced new recruits.
Thank you Brian for creating the club where we all still love to play. May you rest in peace.
If you knew Brian, and would like to leave a tribute on this page, please use the form below.